Hauppauge Store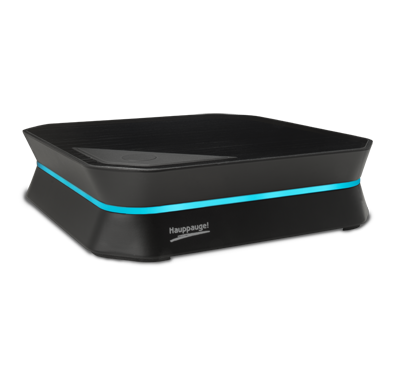 HD PVR 2 model 1507
Record HD video from a cable TV or satellite set top box. Includes WinTV v8 and an IR blaster, so you can schedule your TV recordings.
Includes SPDIF optical audio input, for awesome sound in your recordings. Also supports 5.1 channel audio passthrough for use with home theater systems.
Record your PC, Xbox One, Xbox360 or PS4 game play in HD
With 'no delay pass through' at up to 1080p and HDMI out to your TV monitor.
Now with personal logos and a built-in record button.
HD PVR 2 model 1507 can record from systems with the following specs
Cable TV or satellite box with Component video output. In some cases, HDMI from your cable or satellite box can also be recorded
PC game system with HDMI out and support for 1080p60, 1080p50 or 720p video
Game console: PS4, Xbox One, Xbox 360 or Sony PS3 game console
System Requirements for recording
Laptop or desktop PC with 3.0 GHz single core or 2.0 GHz multi-core processor
Microsoft® Windows® 10, 8, 7 Vista or Windows XP Service Pack 3
HD TV set with HDMI input
Technical Specifications
Hardware encoder

H.24 AVCHD high definition video encoder, with record resolution to 1080p30 from HDMI or from Component video
No delay HDMI passthrough: HDMI in to HDMI out
Recording datarate: from 1 to 13.5 Mbits/sec
Recording formats: MP4 and TS
Video down conversion from 1080p to 720p

Input/output connections

HDMI in, from HDMI sources without HDCP such as the Xbox 360, a PC (for PC screen capture) or the WiiU
Component video in, with stereo audio. For cable/satellite set top boxes and the PS3
Optical audio input connector (S/PDIF)
IR blaster output to control the channel changing on your set top box
S-Video and composite video in, with stereo audio (requires an optional cable)
HDMI output

Size: 6 in wide x 6 in deep x 1.5 in high
Power: 6V at 1.6 amps
Weight: .75lb / .34 kg / 12 oz
Package Includes
HD PVR 2 high definition H.264 personal video recorder, USB 2.0
6V 1.6 amp power supply
USB cable - 9 ft.
HDMI cable
IR blaster cable
Component video able with Hauppauge A/V adapter cable to connect to your cable or satellite set top box
WinTV v8 and Hauppauge Capture applications (download)
Quick installation guide
Bundled software applications
Hauppauge Capture, with these features:

Video capture for HD recording in three formats: TS, M2TS and MP4
Trim your videos
Upload videos to YouTube
StreamEez, our video streaming software for Twich and Ustream
Hauppauge's Personal Logo inserter, to burn your logo into your recordings

WinTV v8, for scheduled recordings from your cable or satellite set top box